Colorbond Guttering Installers
Colorbond Guttering Installers - Melbourne
Roofrite are Colorbond and Zincalume guttering installers. We have been installing guttering on residential homes and commercial buildings in Melbourne's CBD  and surrounding suburbs for over 25 years.
Colorbond Guttering - Profile Experts
So, having spent more than 25 years as Colorbond and Zincalume guttering installers in suburban Melbourne, we like to think we are well qualified to suggest which guttering profile suits a building best. Not just aesthetically, but from a functional point of view too.
Australian Plumbing Standards have a recommended formula to calculate the removal of water from a roof. Amongst other things, the calculation determines the size and number of downpipes required to ensure you won't experience water ingress should a once-in-a-hundred year storm hit.
Colorbond Guttering - Enhance your Home's Style
But there are other things to consider too. Aesthetics for many of us are just as important when replacing our Colorbond or Zincalume guttering.
The Roofrite team are committed to ensuring that not only the functional aspect is covered but that your Colorbond or Zincalume gutter will enhance the style of your home too.
Colorbond Guttering - Profiles
The most commonly installed gutter profiles are:-
Quad Guttering
Ogee Guttering
Half Round Guttering
Squareline Guttering
Nuline Guttering
You can rely on Roofrite to help you choose the most appropriate Colorbond or Zincalume guttering profile for your home.
Call us now to discuss your Colorbond or Zincalume guttering installation needs.
Tel: 03 9499 8059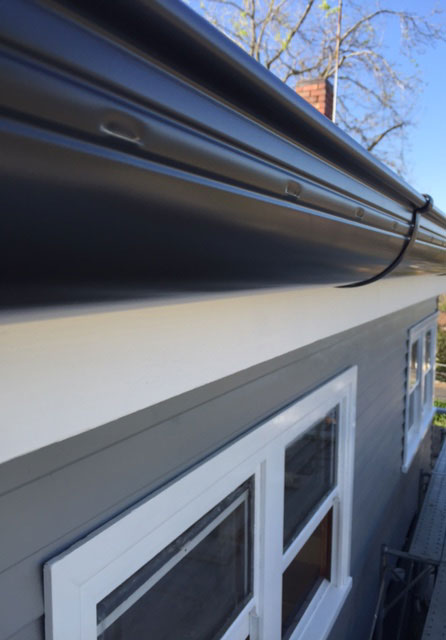 What Our Customers Have To Say: