Roofrite are more than your basic roof plumber. We're able to see the bigger picture of what you're wanting to do and bring your idea to life.
This owner of this project in Essendon wanted to find a way that would see a small open space made more useable without blocking out light.
Kim, the owner of Roofrite and sales estimator, combined his extensive renovating knowledge with his roof plumbing skills and came up with a solution that made the client's idea a reasonably priced reality.
The solution was to remove some weatherboards, create a larger valley, install a wide box gutter that would tap back in to the existing gutter/drainage system and then install a skylight to ensure light wasn't lost.
He sketched his concept for the client out on site so the client would have a good idea of what he was talking about. Image Reports are standard offering for almost all Roofrite quotations as we believe this brings clarity to our quotations.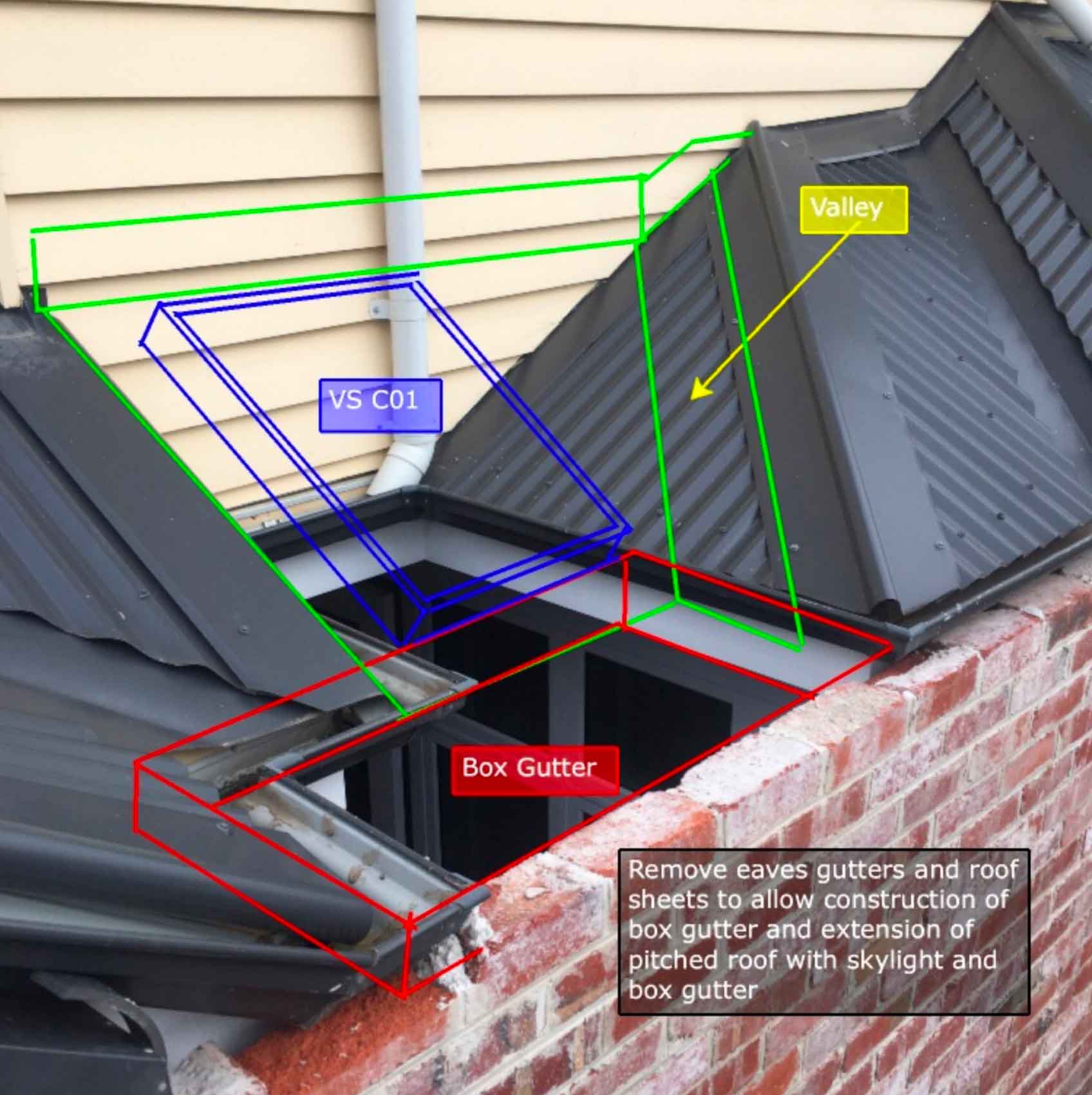 The next step was to bring the idea to life. The images below show how the concept progressed to reality.