Project: Metal Reroof
Location: Albert Park, Melbourne
Product: Colorbond Monument
One of the fantastic things about being metal roof plumbers is that we get to work on a great variety of projects. One of our favourites is to see the transformation that happens when a house is renovated.
Amongst the many renovation projects we've been part of this year is this home in Albert Park.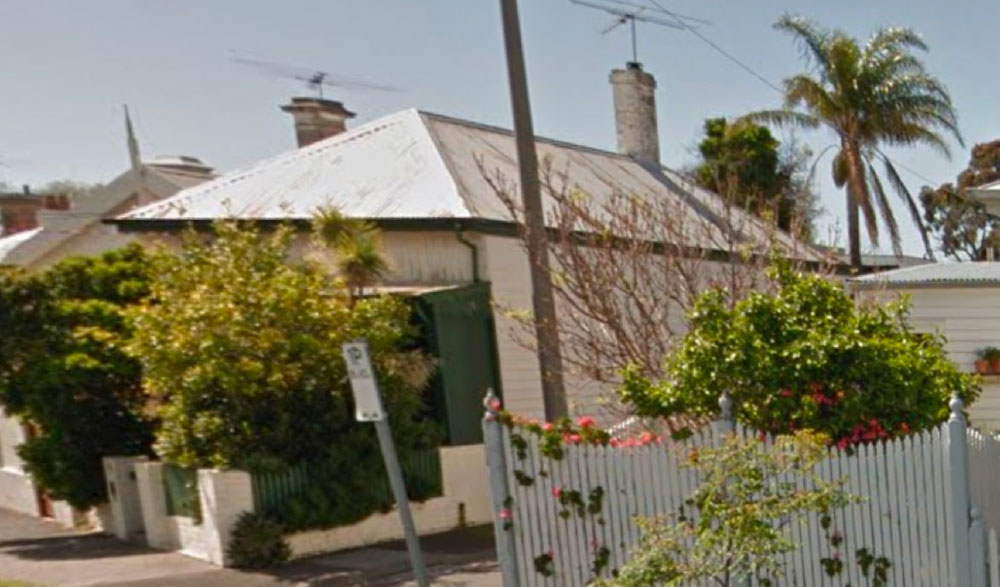 We were engaged by the builder to replace the existing tired metal roof and guttering. Separately we are to install a new roof to the extension.
As roof plumbers, safety is always a priority no matter how small the project. To meet Occupational Health & Safety safe work access requirements, we have a range of equipment to choose from. Here we are setting up trestles and planks with Guardrail for safe access to the gutter and roof.
As this property is not occupied and is being gutted, we are able to remove the entire roof prior to laying the new roof. Ordinarily, when reroofing a metal roof, we would only remove a few sheets at a time to ensure the property is watertight at the end of each day.
Once the roof has been stripped, we set about installing the new roof. Despite its age, the roof battens (the timbers running horizontally along the roof) are in excellent condition and will be used to secure the new roof to.
The roof sheets are laid over sizalation foil. You can see a little of it poking through the edges of the roof. Sizalation foil is laid under the roof sheets to help with condensation runoff.
Working our way around all sides of the roof. As can be seen, safe access has been constructed by the builder on this side of the house as access is limited for the more traditional portable methods of safe access equipment.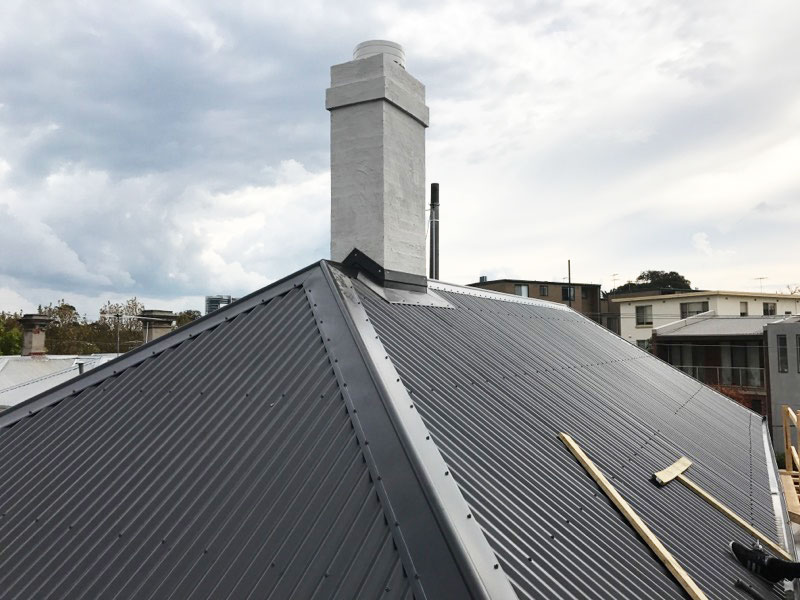 The metal reroof of the original house is now finished in Albert Park. The ridge capping has been installed across the top and sides (the V shaped pieces that make it watertight) and the chimney flashing has been nicely finished as well (the metal across the base of the chimney that makes it watertight).
A fairly small roof like this one of around 80m2 plus the verandah roof of around 7m2 plus guttering replacement of around 40 m with safe access equipment hire falls in the vicinity of $17,000 to $19,000 inc GST.