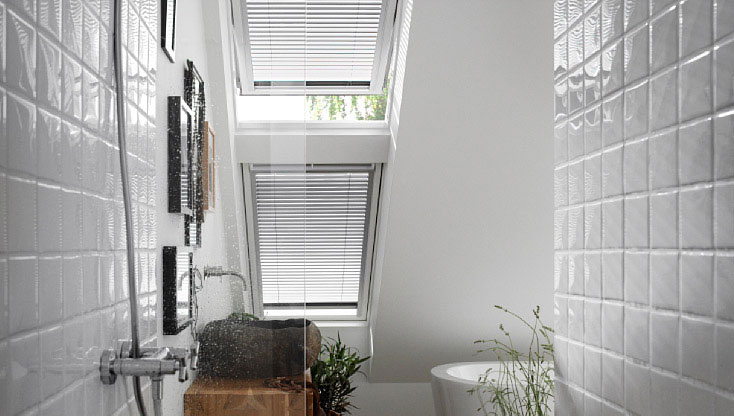 Velux Blinds
Velux have a range of blinds that offer different levels of light control. All Velux blinds are tailor made to fit perfectly to each size skylight or roof window. The big question however is Blockout or Venetian?  So often this presents a conundrum for our clients.  Which is best?
Of course it will depend on your individual taste and what you're wanting to achieve with the blind. We've put together below a little information which we hope will help with your decision making.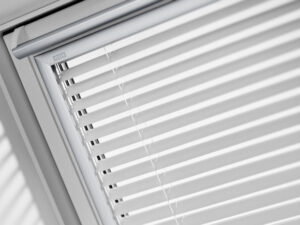 Velux Venetian blinds
Velux venetian blinds offer a fairly contemporary option to covering your Velux skylight. If you think you might want to direct the amount of light coming in at certain times of the day, this will be the ideal choice for you.  The blind can be raised to fully expose the window or lowered to cover the window. The lowered blind operates like any venetian giving the user the choice of how far to open the blades and how to direct the incoming light. When closed, Velux venetian blinds reduce incoming light by up to 85% and reduce the heat by around 60%.
Velux venetian blinds are available to suit manual and electric openable skylights (VS and VSE models) and non-opening (fixed) skylights (FS models). Venetian blinds are now also available to suit Velux openable roof windows. The blinds themselves come in either manual or electric versions.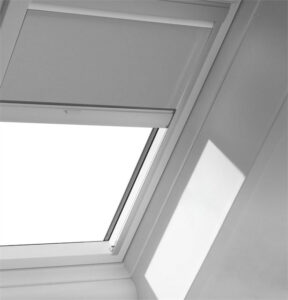 Velux Blockout Blinds
If you are wanting to darken a room, for example a bedroom, the Velux blockout blind is an effective solution. A blockout blind provides near complete blockout from light. When fully closed it reduces light by approximately 100%. Heat too is effectively blocked by around 40%. And, as with the venetian blind, a Velux blockout blind can be stopped at any position on the window.
Velux blockout blinds are available suit manual and electric openable skylights (VS and VSE models) and non-opeing (fixed) skylights (FS models). They are also available to suit the new Velux GGL and GPL roof windows.
Velux Blinds Supply and/or Installation
Roofrite can supply the blinds for you to install yourself or for a small fee will supply and install the blinds for you.
Call us on 03 9499 8059 to discuss your options or place your order.