Polycarbonate or Multiwall Roofing?
If you've got a project that requires a clear or opaque roofing, and you're unsure about whether to use polycarbonate or multiwall roofing, then this article was written for you.
Should I use polycarbonate sheets or multiwall for my project?
This is a question Roofrite is often asked. Before deciding, it helps to know what the difference is between the two products.
What is the difference between Multiwall and Polycarbonate Sheeting?
The major difference between Multiwall and Polycarbonate Sheeting is in appearance.
Polycarbonate sheets are just that; flat sheets of polycarbonate shaped into a roofing profile. Multiwall polycarbonate, on the other hand, is a panel that is constructed from two plastic exterior sheets that are connected by a plastic support layer in between that creates parallel channels. The channels allow for airflow and create insulation for the product.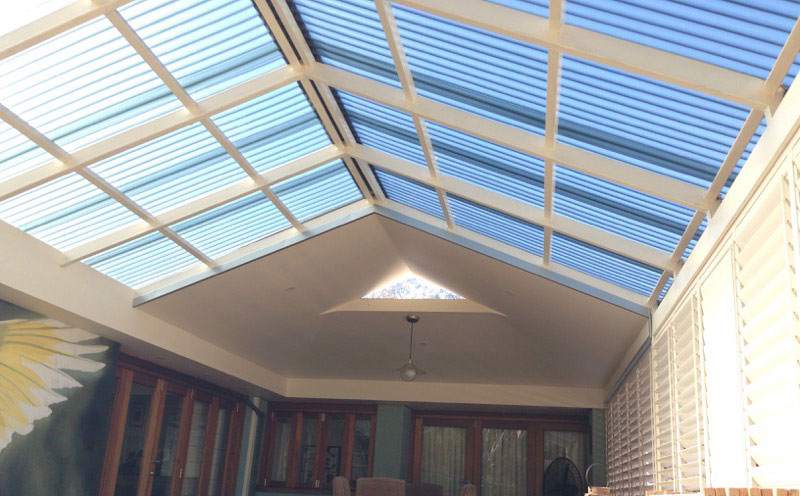 What are the benefits of Polycarbonate Sheeting?
Polycarbonate sheeting is available in a Colour, Profile and Heat Range to suit every domestic application. It blocks 99.9% of harmful UV rays and it is installed (fixed and flashed) similarly to ordinary metal roofing. As with ordinary metal roofing products, polycarbonate products have a minimum recommended fall. For Corrugated and Greca profiles it is 5 degrees. A five rib profile has a minimum recommended fall of 3 degrees. It's greatest allure though is its price point. Polycarbonate sheeting is considerably cheaper than any of the multiwall products (around 75-80% cheaper), and it has a lifetime warranty.
Why use Multiwall?
Multiwall's construction and installation make it ideal for curved designs so it is often used for architectural roofing and cladding projects. Pricing is considerably more than for polycarbonate sheeting but the end result can be visually quite special.
The Multiwall installation process explained
The installation of multiwall differs enormously to that of polycarbonate sheeting because it is a polycarbonate panel system. Palram, a leading supplier of Multiwall panels explain the installation process well.
"The panels join together by polycarbonate or aluminium joiners, which are sealed at the ends by End-Caps. T-Fasteners fix the entire system to the structure, allowing the panels to be clamped in place without any point fastener penetration through the panels. Ventilated Sealing Tape seals the panel lower end to prevent dirt from entering the flutes while also providing sufficient drainage."