Poorly Installed and Leaking Flashing
Nothing annoys us more than to see poor workmanship such as this apron flashing. For reasons unbeknown to us, some roof plumbers think that if you can't see the silicone, it ain't sealed. Not only was this flashing an ugly leaking mess, it did not meet plumbing regulations and had to be replaced.
Poor workmanship costs you money! When a job isn't done right the first time it only costs you more in the long run. That's why Roofrite always does every job to plumbing standards. Done right the first time!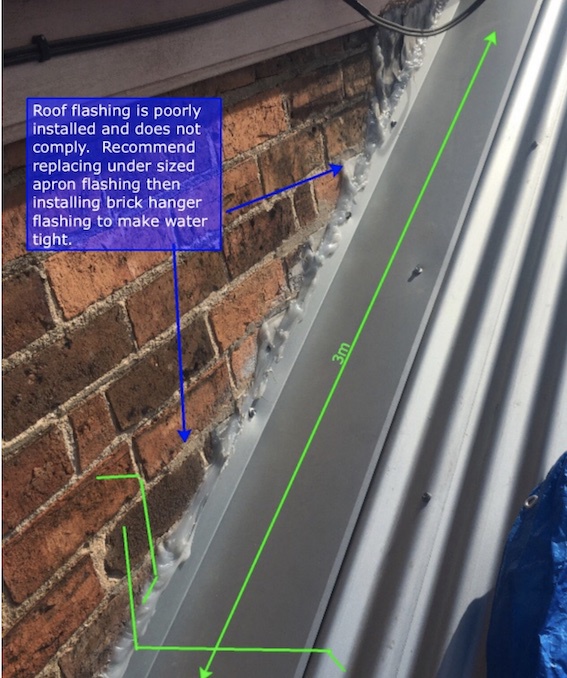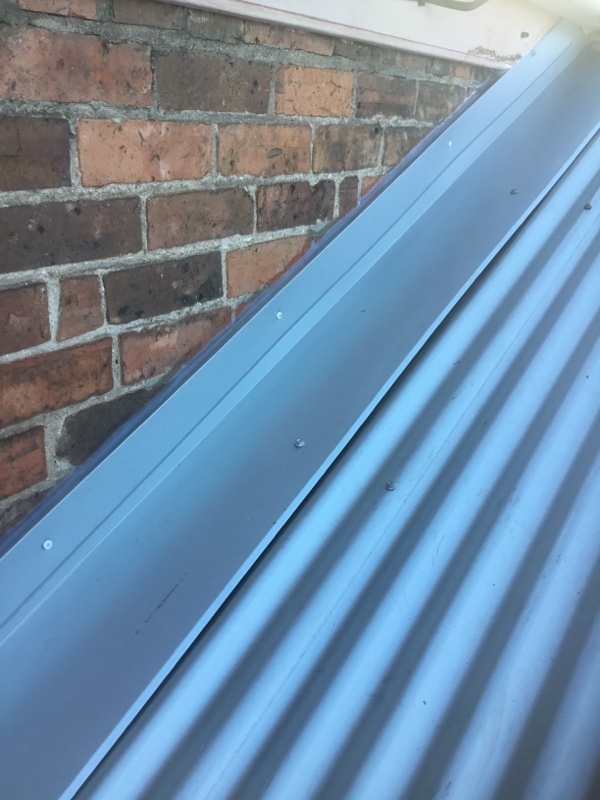 Flashing Installed To Plumbing Regulations
This is what a properly installed, plumbing regulation compliant apron flashing should look like. Don't get caught out by plumbers that think because you the client probably can't see it or know how it is supposed to look, they'll take shortcuts. The image on the right is the benchmark standard you'll get with every job when you choose to work with Roofrite.